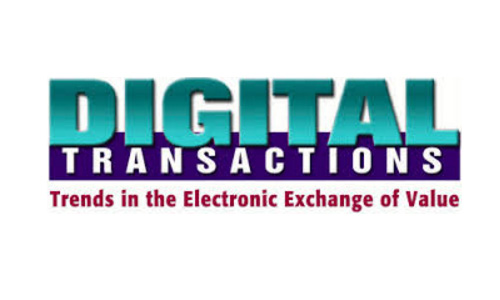 Pin4 Extends Cardless ATM Withdrawals to Non-Bank ATM Operators
HalCash North America is making its cardless-cash ATM service available in four U.S. cities prior to eventual national expansion later this year.
Under the Pin4 moniker, the HalCash North America service enables consumers to securely send cash that recipients can retrieve at participating ATMs without having to insert a card into the cash machine. Recipients also do not need a bank account. The service is live in New York City, Miami, Chicago, and Los Angeles.
Pin4 is pursuing a couple of use cases in the United States. One is person-to-person payments. In this scenario, a consumer walks into a participating money-service business location—Pin4 is working with four in the United States, says chief executive Rich Witkowski—and initiates a money transfer over the counter and tells the clerk it's a Pin4 transaction.
The recipient receives a text message with the dollar amount, a four-digit Pin4 Code, and a link to a participating ATM-locator service. Concurrently, the sender and the recipient will have established a secret code specific to the recipient.
At the ATM, the recipient selects the Pin4 option on the device's screen, followed by the recipient's mobile-phone number and the amount of the transaction. Then he enters the four-digit Pin4 code supplied in the text message followed by the secret code provided by the sender. Upon authorization, cash is dispensed.
The other use case, which may produce much more volume, involves an incentive tool for companies, Witkowski says. For example, a wireless operator offering a rebate on a smart-phone purchase could use Pin4 to deliver a cash rebate in lieu of cutting a check or mailing a stored-value card.
Pin4 charges the sender a fee per transaction, Witkowski says. "A portion of that fee is shared with the ATM owner that dispenses the cash," he says. "The recipient always receives the full value of the order." Pin4 potentially provides another revenue stream and improved foot traffic for ATM operators and it doesn't cannibalize their existing revenue streams, he says. ATMs require only a remote software update to enable Pin4.
Payment Alliance International, a Louisville, Ky.-based ATM operator, is an initial partner with Pin4. "This has the potential to drive millions of new mobile transactions to participating ATMs and increase foot traffic for our retail clients," John J. Leehy III, Payment Alliance president and chief executive, said in a press release.