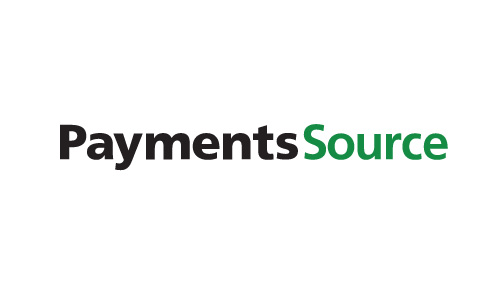 Spain's HalCash Tests the Marketing Potential of ATMs in the U.S.
SPAIN'S HALCASH TESTS THE MARKETING POTENTIAL OF ATMS IN THE U.S.
Cardless ATMs are still a rare sight in the U.S., but the use cases are proliferating for companies that want to upend traditional cash machines.
From the perspective of HalCash, a Madrid-based company that has accumulated more than a dozen corporate partners in Europe by tying mobile app marketing to ATMs, the U.S. is a huge untapped market for virtual rewards.
HalCash's Pin4, which allows ATM withdrawals without cards or bank accounts, has been in testing in New York, Los Angeles, Chicago and Miami through a partnership between HalCash and Payment Alliance International, an independent ATM deployer. It's about to come out of pilot, and anticipates going live at about 70,000 ATMs.
There are two technology-driven trends HalCash hopes to cash in on. First, mobile technology is infiltrating ATMs, giving new life to very old bank technology. And second, consumers are showing an increasing appetite to receive gift cards electronically.
"The consumer expects a lot better, they want instant gratification," said Richard Witkowski, CEO of HalCash's North American business, which is based in Chatham, N.J
Pin4 works like this: The issuer enters the recipient's mobile phone number, a four-digit PIN and the transaction amount into a mobile app. Pin4 sends a text message to the recipient with a second four-digit code, a link to a map showing the nearest Pin4-enabled ATM and the amount of the withdrawal. The recipient goes to that ATM, chooses the "cardless cash" option, enters his or her mobile number, the four-digit PINs from Pin4 and the issuer and the amount of the transaction.The participating ATMs are enabled through a remote software upgrade that becomes active when the machines are rebooted, and HalCash charges a transaction-based fee.
"The gift card can be ordered quickly and in less than a minute the person can go to an ATM machine and get their payment right then and there," Witkowski said, adding the cost of unredeemed gift cards is less because of the digital model.
HalCash envisions the market for Pin4 being companies that use cash perks to influence consumer behavior. For example, in Europe, the technology is used to power "twist and win" promotions for Coke. Users twist the cap, text a code inside the cap to Coke, and receive a code from Coke if the cap is a "winner." Other European clients include Nestle, Lay's, Pepsi, Heineken, Bacardi, Kitkat and Panasonic.
Cardless ATMs are starting to appeal to more financial institutions. Diebold's cardless ATM deployments include Alma Bank, a Queens-based financial institution. NCR's deployments include Bank of Ningbo in China. Fiserv, FIS and BMO Harris are also enablers of cashless ATMs where authentication is handled through a consumer's mobile device.
"There are a huge number of people who use ATMs," said Stessa Cohen, a research director at Gartner, adding about 90% of consumers in the U.K., Poland, and France have used an ATM in the past nine months, and about 80% of U.S. consumers.
"And with the growth of mobile apps, there is some synergy there," Cohen said, adding uses could include notifying consumers about long lines at certain ATMs to direct traffic, or even to promote certain products at ATMs based on a track record of mobile transaction activities in apps or at stores.
"It's tricky right now because you don't want to overwhelm people with coupons and motivations," Cohen said.